New Berlin Bee, Wasp & Other Pest Control
Wasp Extermination & Bee Removal in New Berlin
If you've got a major bug problem on your New Berlin property, The Bee Guy is your guy. Our fleet is equipped with all of the necessary tools to quickly and thoroughly remove such pests for properties all over Southeast Wisconsin.
Whether your infestation involves stinging insects or nuisance nesters, we've got you covered. Our spot treatments have been proven to be highly effective and fast-acting, meaning the situation will be all but resolved only moments after our arrival. Our services don't require any contracts or long-term service agreements, so don't hesitate to give us a call to keep your home or business pest-free.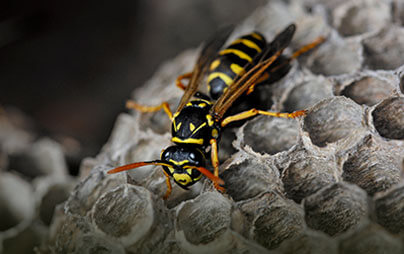 As the Wisconsin weather starts to warm up again, you're bound to run into any number of pests around your home or workplace. Worse yet, they'll start to build their nests on or around your property - in your garage, toolshed or chimney. We know how to properly remove pests like yellow jackets and paper wasps and can prevent them from wanting to return. Our pest prevention services will protect your building for an entire season, and should you find another wasp or hornet nest afterwards, we'll come back to deal with them free of charge. If there's something you really want gone, we also do spot treatment extermination for a one-time charge.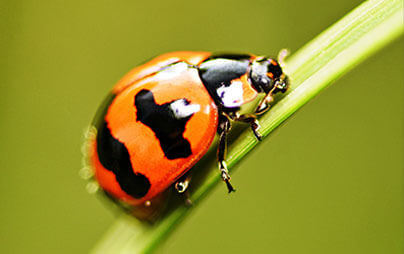 Don't think your troubles are over once the leaves start changing color - several types of pests love to hibernate inside buildings during the colder months. Asian lady beetles, Box Elder bugs, and stink bugs can be found throughout your home all through the winter. They are usually harmless but can become a major nuisance when they're crawling all over the place. The best treatment plan against them is The Bee Guy's prevention services. We exterminate, abate and control these particular pests along with spiders, ants and centipedes. We recommend you apply our treatment between September and late October for the best results. It is extremely effective against invasive pests and is completely safe for the interior and exterior of your New Berlin home.
Call The Bee Guy right away for immediate pest control for your New Berlin property.