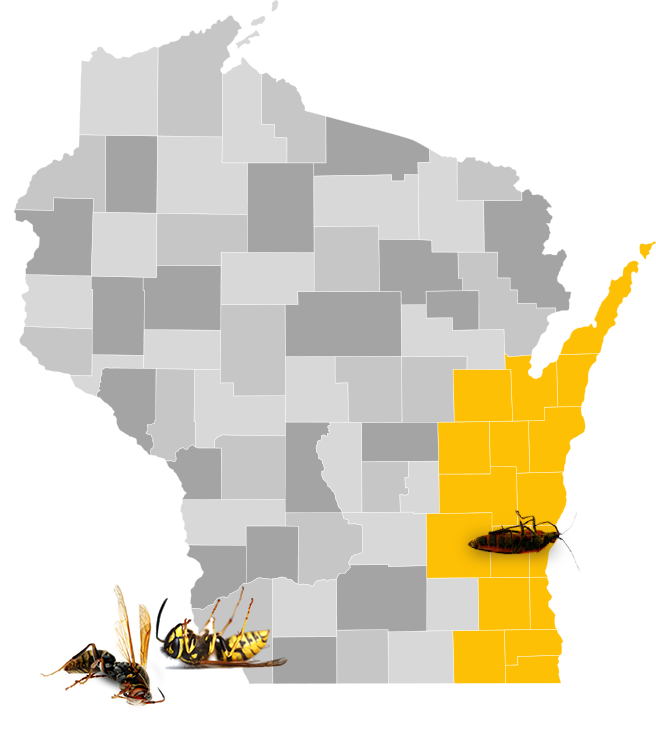 The Bee Guy of Wisconsin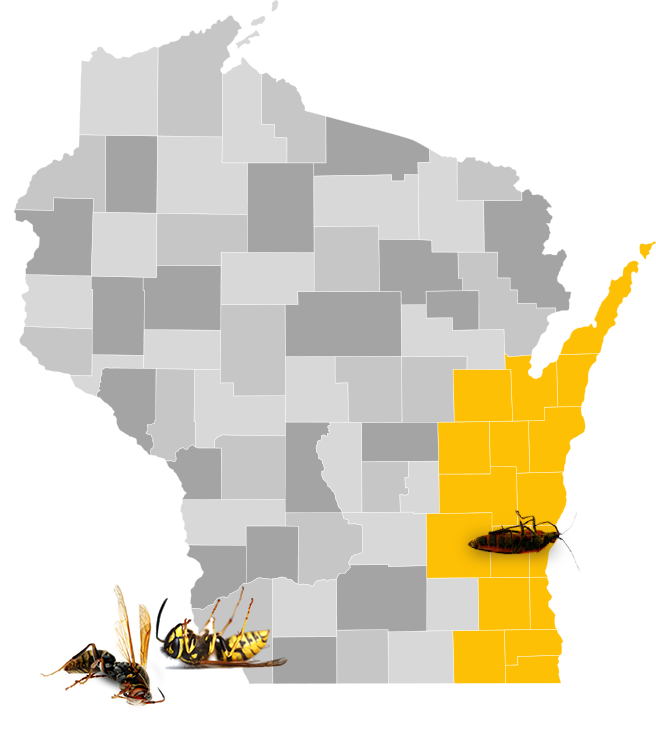 Local & family owned Pest Control Serving Wisconsin for over 20 years
Our pest control service area extends throughout the entire eastern Wisconsin area, starting in Kenosha and Racine and going all the way up to Green Bay and Oconto Falls. For over 20 years The Bee Guy has serviced thousands of satisfied customers. With 6 CERTIFIED and trained pest control technicians specializing in the prevention and extermination of all stinging insects, we proudly serve the following counties with quality pest control services:
Experts in the Stinging Insect Control Business for 20 years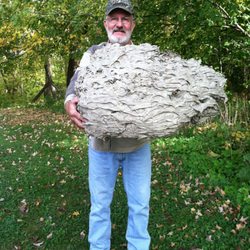 Dennis Huber, also known as The Bee Guy, is Wisconsin's leading pest control specialist in bee, wasp, hornet, yellow jacket, beetle and box elder bug control, prevention, and extermination. CERTIFIED, LICENSED and INSURED, he has made thousands of service calls over the last 20 years to Wisconsin homes and has developed a long list of satisfied customers who have continuously trusted him with his thorough and honest work.