Richfield Wasp, Bee & Other Pest Control
Professional Stinging Pest Control for Richfield Residents
Got a nest of stinging pests on your Richfield property? We're here to help! Call The Bee Guy right away for immediate solutions to your bug problems anywhere in Southeast Wisconsin. With six trucks in our fleet, we can be on site in no time!
We offer a suite of services to keep your property free of pests. We relocate honey bees, exterminate aggressive stingers and deter any would-be nesters from your buildings. Our treatment options quickly and effectively control pest populations wherever they are applied, ensuring a bug-free zone upon completion. Call us today for bug prevention services without the need for contracts or long-term agreements.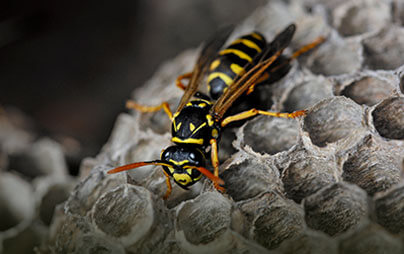 Don't fear the summer months because of stinging pests becoming active again - The Bee Guy can keep your home or workplace free of wasps and bees with our effective treatment options. Even if their nest is located in an attic, chimney or garage, our professionals can expertly remove them for proper relocation or extermination. Our prevention services involves applying a special solution that will keep your property pest-free for an entire season. Should you find any more nests after the treatment, we'll come back to remove it for free.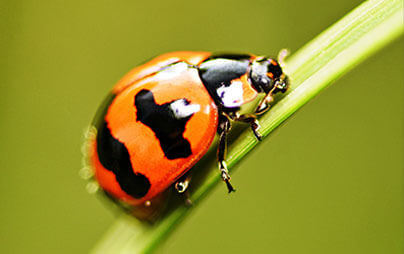 Once the winter months start rolling in, you've got a new set of pests that just love to stick around. You may be familiar with Asian lady beetles, Box Elder bugs, and stink bugs inside your home during the fall, hoping to find a warm place to crash for the winter. These bugs are fairly harmless on their own but can still be a real nuisance around the house. We can stop these pests from moving in with our prevention treatment, which works against ants, spiders and centipedes as well. We recommend this treatment between September and late October for the best results. This treatment is proven to be effective and safe for the interior and exterior of your Richfield home.
Call The Bee Guy right away for immediate pest control for your Richfield property.